New Catalog
OptiFuse's New Aftermarket Circuit Protection Catalog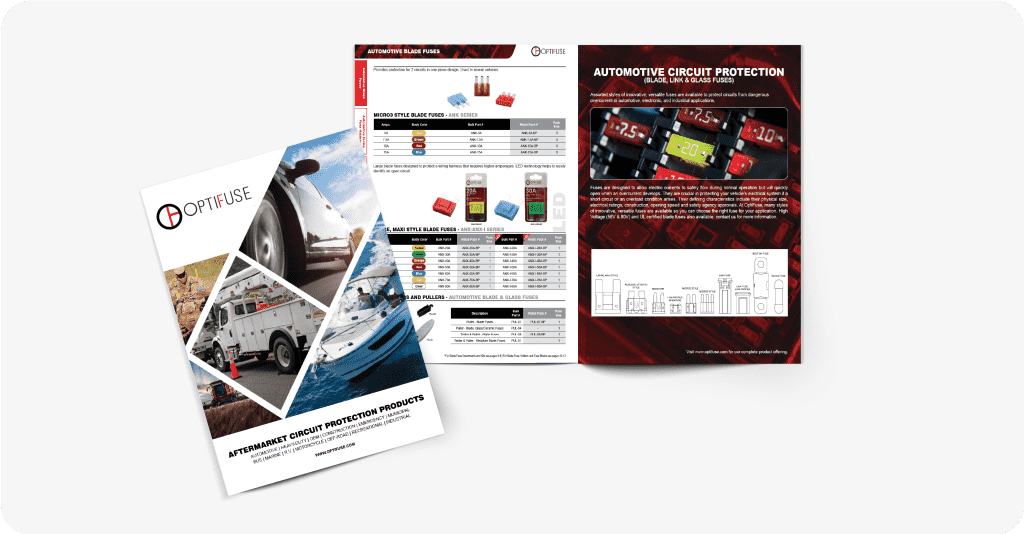 OptiFuse announces the release of our new Automotive Aftermarket Circuit Protection Catalog. The 32-page catalog includes hundreds of the most popular automotive circuit protection products. The catalog redesign includes the latest product information including industry certifications and ratings. Additional features include high end images and product tables.
The new catalog includes our extensive bulk product offering with a new and exciting addition. The recently introduced automotive "Retail Package" product line brings new and exciting sales opportunities for our customers.
The retail packaging design provides a greater ROI by minimizing the required retail footprint.
"With the addition of our new Retail Packaged products, OptiFuse has reinforced our commitment to our customers to provide new and exciting sales opportunities while continuing to provide world class Sales and Marketing support" says Jeff Leroux, OptiFuse Director of Marketing – Consumer and Automotive Aftermarket Products. "We continually communicate with our customers to help support their ongoing circuit protection needs."
Useful Resources
2023 OptiFuse Catalog
OptiFuse
Address
1675 Pioneer Way, Suite C
El Cajon, CA 92020 USA